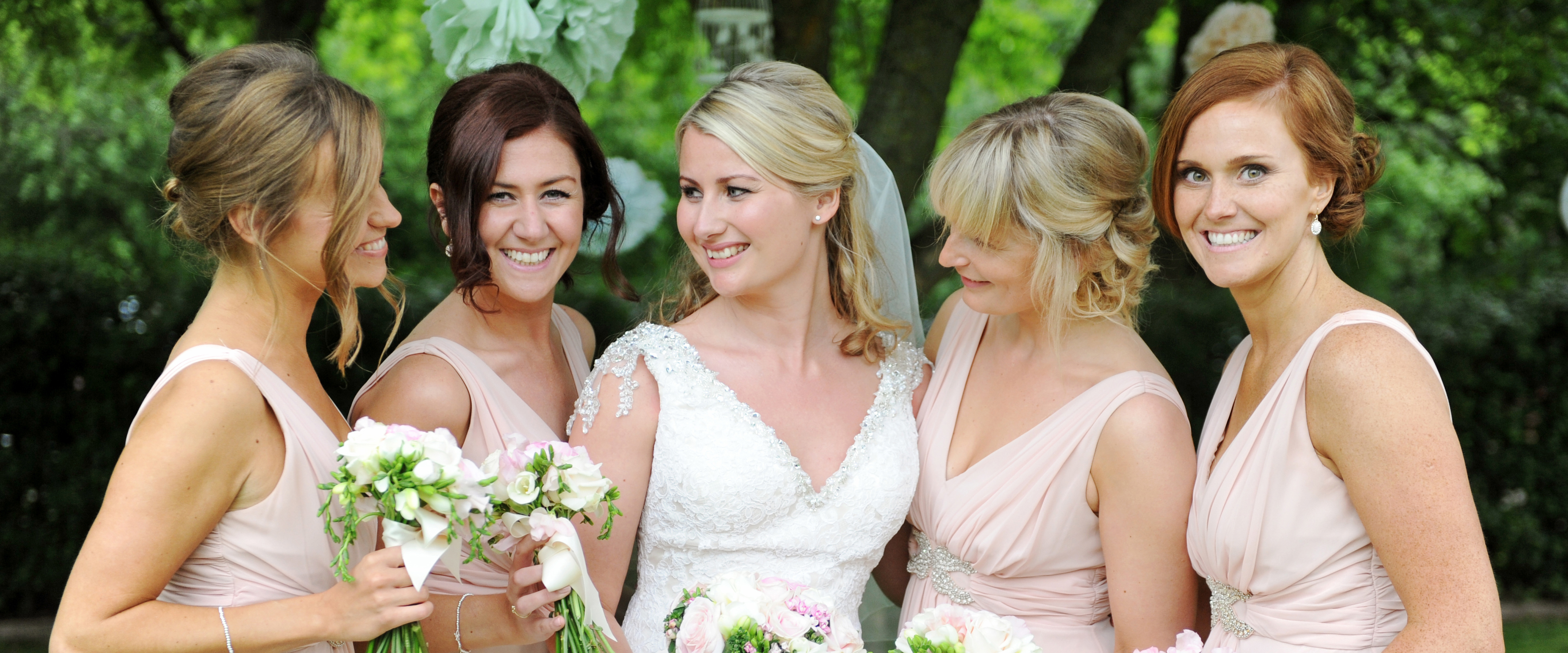 FAQS
If you have any questions regarding my wedding photography services, or you would like to arrange a meeting to discuss your individual requirements, you can contact me by phone, email or facebook.
Can we meet you before making a booking
Absolutely! I would be more than happy to meet you at your home, work (or wherever is convenient) to show you my portfolio and to explain how I work.
Will you be rushing off to another wedding after you've finished with us?
Definately not. I dedicate an entire day to each wedding and I'll stay with you for as long as I'm needed.
What does 'All day photography' mean?
I usually start the day with the bride getting ready 2-3 hours before the ceremony. Subject to logistics I can also usually cover some of the groom's preparations too. I then shoot all day (having a brief break while you're all eating) and then continue until 10pm so that you get party photos and some night time shots to finish off. This frequently means I photograph for 10-12 hours.
What areas do you cover?
I work all over the UK but primarily cover Bedfordshire, Berkshire, Buckinghamshire, Cambridgeshire, Essex, Hampshire and Hertfordshire.
Will you travel?
Yes, I can travel to anywhere in the UK and Europe. For weddings in excess of 100 miles from my home near Hitchin, I ask that accommodation be arranged for me where it is not practical to travel on the morning or night of the wedding.
What equipment do you use?
I shoot 100% digital using professional Nikon Digital cameras and lenses and yes, I bring back-up equipment! I also bring lighting, umbrellas and occasionally a step ladder.
How quickly do we receive our photographs?
3 weeks after the wedding I'll supply the proof book and high-resolution printable files on USB.
What is a proof book?
This is an A4 sized paperback book with all the finished (digitally processed) images displayed as thumbnails 9 to a page. They all are numbered exactly the same as the photos on the USB meaning you can flick through the book and easily identify photos that you wish to print or share with others. It's great for taking round to family, friends or into work to show everyone all the offical photos!
What about the images on the USB - can I print from them?
The digital images I supply are high-resolution JPEG files and yes, you can get your own reprints and enlargements from them as they are not stamped or watermarked in any way.
Do you shoot black and white photos?
I shoot the raw images in colour as this gives the best tonal variety. In post-processing I convert any that work well as black and white and give you this option in the proof book and on disc. I can also produce sepia or spot colour images on request.
How many images can I expect you to produce?
I will deliver at least 450 finished images from each full day's wedding.
Do you take group photographs?
Yes. In order to keep the disruption to your day to a minimum, I recommend shooting around 12 group setups and always agree a shot list with you in advance.
Will you do a venue reckie?
Wherever possible I will visit venues in advance of the wedding day in order to be familar with the rooms, grounds and facilities.
What about payment?
A non refundable booking fee of £250.00 is to be made at the time of booking, dates will be reserved only when this deposit is paid. The final balance for photographic services will be invoiced one month prior to the wedding and must be settled at least 2 weeks before the wedding day.
What about Covid-19?
- If your wedding is going ahead, then of course I'll be there to take photos.
- If your wedding is postponed please let me know. I'll work with you to reschedule the date and any payments are simply carried over.
- If I am unable to photograph on the new date, then I will do my best to get one of my trusted fellow photographers to step in.
- Your booking fee is non refundable in all instances, however I'm not invoicing for any final payments until event dates are 100% confirmed.